Family Events
Family Reunion for 2009
Family we all had a great time last reunion! It was great seeing everyone in one location, and yes we are going to do it again. Our next reunion will be located in Detroit, MI. During the Fourth of July weekend. The pinic will be located on Belle Isle. If you are intersted in finding out more about the little island of Belle Isle, please click the following link: Belle Isle. There will be several planed and unplaned events for the weekend. Below are some images of some local areas. Please venture the downtown are and enjoy the pleasent atmosphere.
Detroit
| | | | | |
| --- | --- | --- | --- | --- |
| MGM | HardRock | GreekTown | Fox | Zoo |
| | | | | |
| | |
| --- | --- |
| | Charles H. Wright |
| Motown Museum | Museum of African American History |
| | |
Belle Isle is off the coast line of Detroit's downtown area. We have a small but beatiful urban culture here and I advise everyone to stick around to see at least one sunset across the lake. Speaking of across the lake feel free to venture off into Canada. You will need your birth certificate, ID, and proper paperwork for whatever vehicle you are driving. Having a passport will be more convient.
Simply for your viewing Pleasure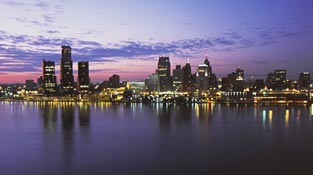 Family Cruise
Have you been on a cruise? If you haven't, here's your opportunity! For those how have, here's your opportunity to do it with family, how great it will be! The family committee has out done theirselves this time. The family vacation will be Octuber8, 2009 through October 12, 2009. Four wonderful days with family and friends. We will be boarding the Carnival Fascination Cruise Ship.
Click the image below for more information

Images of the Fascination's interior
The itinerary is as followed:
Day
Port of Call
Arrive
Deport
Thursday 10/08
Jacksonville, Fl.
4pm
Friday 10/09
Freeport, Bahamas
12 (noon)
7pm
Saturday 10/10
Nassau, Bahamas
8pm (Friday night)
10pm (Saturday night)
Sunday 10/11
Fun Day at Sea
Monday 10/12
Jacksonville, Fl.
8am
There will be many Excursions to choose from in both Freeport and Nassau Bahamas. Some of the excursions are, but by far are not limited to the following:
Freeport
| Excursion | Time | Price | Image |
| --- | --- | --- | --- |
| Freeport Kayak & Nature Experience | 6 hrs. | $93.00 | |
| Junkanoo Beach Party | 5 hrs. | $59.00 | |
| Two Tank Reef Dive | 4.5 hrs. | $104.00 | |
| Swim with the Dolphins | 2.5 hrs. | $187.00 | |
| Bahamas Jeep Adventure | 5.5 hrs. | $104.00 | |
Nassau
Excursion
Time
Price
Image
Atlantis Aquaventure
5 hrs.
$152.00
Atlantis Beach Day
5 hrs.
$85.00
Blackbeard's Beach Break
4 hrs.
$36.00
Discover Atlantis & Historical Harbor Cruise
2.5 hrs.
$50.00